Crab Cakes
Tortellini Skewers
Stuffed Mushrooms
Mini Smoked Sausages
Italian Meatballs
Assorted Sausages Bite Size
Baby Back Ribs Bite Size
Teriyaki Chicken Skewers
Macaroni & Cheese Bites
Sea Scallops Wrapped in Bacon
Meatball Sliders
Potato Skins w/ Cheese & Bacon Bits
Mozzarella Cheese Sticks
Glazed Chicken Wings (spicy or mild)
Fried Ravioli w/Marinara
Stuffed Jalapeno Poppers
Artichoke Cheese Dip w/ Bread Slices
Spanakopita
Taquitos w/ Guacamole
Asparagus & Prosciutto Wrap
Spring Rolls w/ Dipping Sauce
Chicken Strips w/ Honey Mustard
Sausage, Peppers & Onion Skewers
Franks in a Blanket
Assorted Petite Quiche
6.00
4.00
6.00
2.50
3.00
3.00
5.00
5.00
3.00
5.00
5.00
5.00
3.00
4.00
3.00
3.00
4.00
4.00
3.00
5.00
3.50
3.00
5.00
3.00
3.00

Cheese & Cracker Tray
Hummus & Crackers
Assorted Sushi
Strawberry Cream Cheese Balsamic Bites
Fresh Fruit Skewers
Smoked Salmon Filet
Shrimp Tree w/ Cocktail Sauce
Bruschetta
Stuffed Cherry Tomatoes
Assorted Panino Wheels
Stuffed Croissants (each)
Caprese Skewers
Antipasto Skewers
Prosciutto and Melon Skewers
Old Fashion Antipasto Tray
Pinwheels Paisan's Style
Homemade Guacamole & Chips
Old Fashioned Deviled Eggs
Dutch Crunch Sandwiches (each)
Fresh Fruit Platter (Seasonal)
Vegetable & Relish Tray w/ Dip
Tortellini & Artichoke Skewers
Assorted Mini Deserts
Spinach Dip in a Sourdough Round
Dill Cucumber Bites
3.00
3.00
MKT
5.00
4.00
MKT
4.00
4.00
5.00
4.00
5.00
4.00
4.00
4.00
6.00
4.00
3.00
4.00
6.00
4.00
4.00
4.00
4.00
4.00
4.00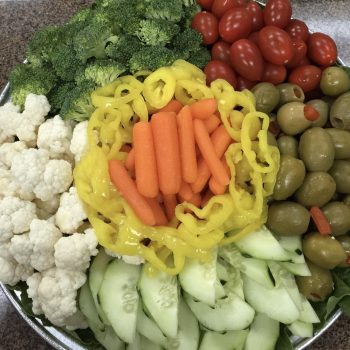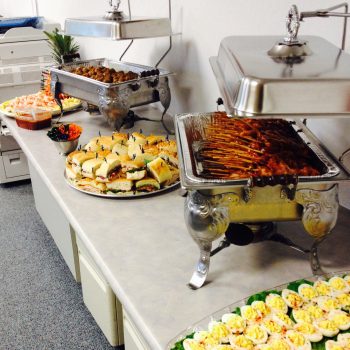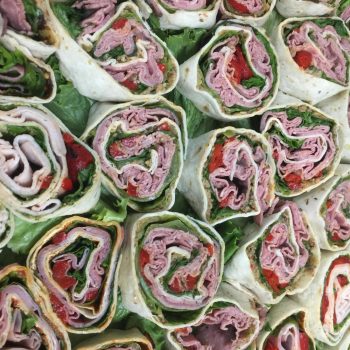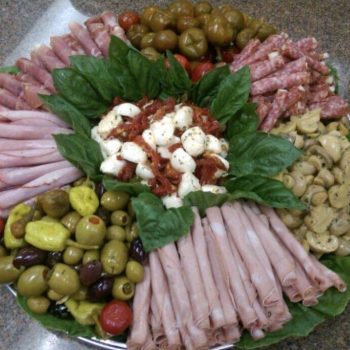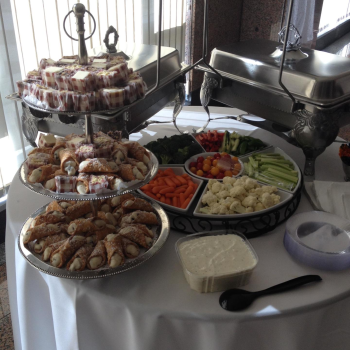 We invite you to select from these, create your own unique menu or allow us to assist you. If you have a personal favorite - let us know.
Bar and Beverage service and planning include: Beer, Wine, Champagne, Cocktails, Soda, Iced tea, Lemonade, Bottled Water
For prices and suggestions, call us at 775-826-9444 or make an appointment
for free planning and consultation. An extensive list of referrals are available upon request.